October Social Media Ideas
Looking for inspiration for your October social media? Yes, there's Halloween, but what other ideas do you have to create content around? If social media content creation is a chore, then never fear!  To help you get started, we've curated 124 October social media ideas for you, complete with hashtags, Gifs to download and some graphics, too. Simply select a few days that work for your business; they can be serious, aimed at raising awareness around a particular issue, or humorous to create some engagement amongst your audience.  Feel free to be creative and to put your own spin on a day – there are no rules, so be brave and do what works for you.
If you need any help in using these October social media ideas, then head over to our blog.
So, within this blog, for every day of the month, you'll find at least one (often several!) social media ideas. We've included holidays, awareness days, both national and international, for you to use.  Why not use some of the days as the starting point for conversations with your followers?  Ask their opinions, ask questions, create polls…the possibilities are endless.
If you're looking to create quality content, but don't want to spend a whole heap of time doing it, then read on!
Here's what's included with these October Social Media Ideas:
A handy infographic containing key dates. Print it out and pin it to your notice board or share it to Pinterest and share the love!
An overview of the October social media ideas. I've included some relevant hashtags to use, as well as a brief explanation and alternatives, where possible, so you'll never be stuck with your social media content again!
Templates that you can repost in your own social media or use as inspiration to create your own.
October Social Media Ideas Infographic:
Included here is at least one National or International day for each of the days in the month, together with relevant hashtags to make using these in your social media a breeze.
October Social Media Ideas Day by Day
1st Int. Coffee Day. Coffee or tea? What's your go-to for a take away coffee? Are you a flat white kinda person or do your tastes run to a soy- mocha-chocca-latte-extra-froth-caramel-swirl? Today is the day to celebrate all-things coffee! Perhaps include a shot (excuse the pun!) of your first cuppa of the day, or head out to your local café (Chain or indie?) and celebrate in style.
Here's a handy graphic to use in your social media – feel free to download and amend with your brand colours etc.
Also, World Smile Day
2nd Name your Car Day. Do you have a name for your car or is it simply a mechanical instrument to get you from A to B? Don't have a name for your four-wheeled-friend? We can fix that! Click here and try this online car name generator.
Also, World Farm Animals Day, Int. Day of Non-Violence, Custodial Workers Day
3rd Virus Appreciation Day. What can I say? I doubt that many will be celebrating this awareness day; I think we've all had more than enough of viruses but here's the hashtag in case you can come up with some original slant on this day.
Also, Techies Day, Boyfriend's Day, Change A Light Day
4th Vodka Day. Think you know Vodka? Here's an article with 14 facts about Vodka…and it turns out, we've all been drinking it wrong! Who knew?
Also, World Habitat Day, World Animal Day, Architecture Day
5th World Teachers Day – We remember the bad ones, but can you name a teacher who inspired you? Who encouraged your future progression? Maybe you can recall a particularly acerbic school report?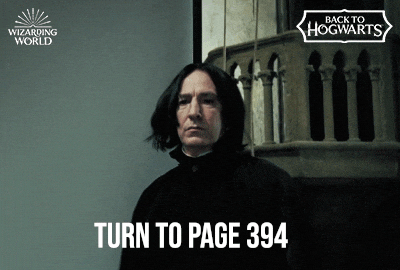 Also, Do Something Nice Day, Balloons Around the World Day
6th World Cerebral Palsy Day. CP affects more than 17 million people worldwide and is the most common physical disability in childhood. Today is about creating more awareness around the condition and to support those living with the condition. Useful resources to share across your social media platforms can be found here
Also, Random Acts of Poetry Day, Noodle Day, Badger Day
7th Bathtub Day, Frappe Day
8th World Octopus Day, Egg Day, Int. Podiatry Day, Pierogi Day, Vet Nurse Day
9th I love Yarn Day. One for all the crafters. Today is as much about celebrating health and wellness as it is about knitting and crochet. Numerous studies reveal that working with yarn has multiple health benefits, from increasing confidence to reducing stress. Fancy getting your craft on (and grabbing some free patterns and giveaways whilst you're at it)? Head here to the official WLY website.
Also, Scrubs Day, Beer and Pizza Day, Curious Events Day, Fire Prevention Day, Mouldy Cheese Day, World Post Day.
10th World Mental Health Day. This year's theme is "Mental Health in an Unequal World."  Find out more here
Also, Handbag Day, World Porridge Day, World Homeless Day, Hug A Drummer Day
11th Int. Day of the Girl Child. Funded by the UN, the International Day of the Girl Child is a day to raise awareness and fight the injustices and inequalities faced by girls based on their gender.
Also, Coming Out Day, Sausage Pizza Day
12th Own Business Day. We all know the dedication, sacrifice and resilience that running a business requires. Today is the day to celebrate all that hard work! Encourage your followers to show some small business love today – it needn't cost anything. A simple engagement on a social media post, going out to buy a coffee from a local café, or shopping local can all do the trick!
Also, Old Farmers Day, World Arthritis Day, Face Your Fears Day
13th No Bra Day. No bra seems to have become the norm for many after working from home for such an extended period, but today is the day to officially celebrate the comfort and freedom of letting it all hang out! Yahoo!
But there is a serious point to today, and that is to raise awareness of breast cancer and to show support for men and women affected.
Also, Train Your Brain Day, Pet Obesity Awareness Day, Take Your Parents to Lunch Day
14th Dessert Day. Tailor-made for those with a sweet tooth! How about encouraging your followers to post a photo of their favourite dessert? Are you more of a starter than dessert person? Create a poll amongst your followers to see which they prefer.
Also, Be Bald and Free Day, Sight Day, World Standards Day
15th Global Handwashing Day. Haven't we all become expert this year in hand washing?!
Also, Boss' Day, White Cane Safety Day, World Students' Day
16th World Food Day. Food, Glorious Food! But today is not only about celebrating amazing food from around the world, but to raise awareness of those who suffer from hunger. Why not find your nearest food bank and donate, or even better, volunteer your time?  A share of some photos on your profiles can encourage others to step up, too.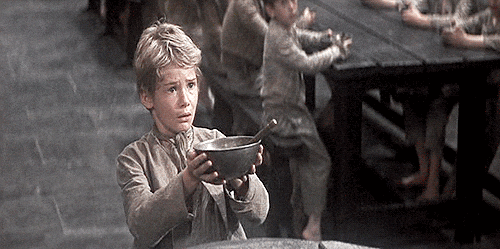 Also, Dictionary Day, World Spine Day
17th. Spreadsheet Day. if you're a whizz with Excel, then why not share a quick video how-to for your followers? Here's a graphic for you to accompany your tip.
Also, Toy Camera Day, Playing Card Collection Day, Forgive an Ex Day
18th Clean Your Virtual Desktop Day. Is your desktop organised, or is it cluttered with folders, images, and half-finished projects? Today's the day to delete, declutter and sort your desktop!
Also, Global Dignity Day, No Beard Day, Chocolate Cupcake Day
19th Evaluate Your Life Day. Do you take time out to review your life your business and to ensure you're on the right track? This day encourages you to do just that. Evaluate your Life Day is a great opportunity to figure out where you are on your path.
Also, Int. Gin and Tonic Day
20th Office Chocolate Day. A great day to build a sense of community with your followers, why not show your appreciation for your co-workers by treating them today (and share photos, of course!)?
Also, Information Overload Day, Int. Chef Day, Int. Sloth Day
21st Apple Day, Get Smart About Credit Day, Conflict Resolution Day
22nd Int. Stuttering Awareness Day. Famous people who have had to deal with stuttering include the Roman Emperor Claudius, British Prime Minister Winston Churchill, Hollywood icon Marilyn Monroe, and James Earl Jones, the voice of Darth Vader.
Also, Caps Lock Day, Nut Day
23rd Make a Difference Day. Making a difference doesn't have to involve a grand gesture. Why not celebrate "paying it forward" and celebrate the small things you do each day that positively impact the lives of others?
Also, iPod Day, Snow Leopard Day, Event Organisers Day
24th Mother-In-Law Day. Think your M-I-L is bad? Wish she would go MIA? Check out these horror stories of even worse mothers-in-law than yours!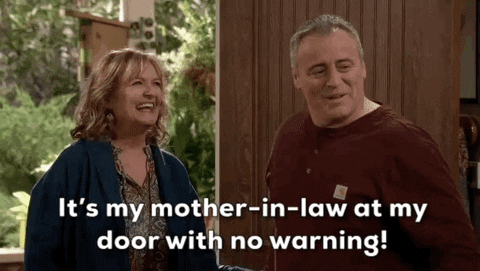 Also, United Nations Day, Tripe Day
25th Int. Artist Day, World Pasta Day, Greasy Food Day, Punk for a Day Day
26th Howl at The Moon Day, Pumpkin Day, Mule Day, Mincemeat Day, Micro Needling Day
27th National Mentoring Day. Do you have a coach or mentor? Perhaps you are one? Today was created to help encourage and celebrate mentoring in all its forms. Time to shout out your coach or mentor for the fab contribution they make to your life or business.
28th Animation Day, whether it's Tom and Jerry, Peppa Pig or Japanese Anime, today is the day to show your love for cartoons of all descriptions! What's your favourite cartoon or cartoon character?
Also, Plush Animal Lover's Day
29th World Stroke Day. Aimed to raise awareness of not only the debilitating effects of a stroke, but the very real difference that a fast response can make.  To find out more about how to get involved, to download resources or to learn about stroke, visit the website here
Also, World Psoriasis Day, Internet Day
30th Create a Great Funeral Day. Aimed at getting loved ones to sit down together and discuss what they would like at their funeral, this day attempts to alleviate at least some of the stress involved in planning a final send off.
31st Halloween. Need we say more?
Also, Magic Day, Caramel Apple Day.
October Social Media Ideas – October is also:
Dysautonomia Awareness Month

Domestic Violence Awareness Month

SUDEP Action Month

Fire Prevention Month

Cyber Security Awareness Month

Mental Health Month

Black Cat Awareness Month

Family History Month

Dyslexia Awareness Month

Computer Learning Month

Breast Cancer Awareness Month

Fair Trade Month

Emotional Intelligence Awareness Month

ADHD Awareness Month

Pizza Month

Down Syndrome Awareness Month
Struggling for ideas for your social media content?
Download our FREE 30-day content planner.  A social media planner which gives you a full 30-days of content suggestions, which you can customise to fit your own needs.
A post planner template with varied content for every day of the month, allowing you to build your audience and encourage that all-important engagement.
This planner will save you hours and ensure the correct ratio of post types to ensure your audience are entertained, inspired, educated, and encouraged to visit often!
To download your FREE copy, follow this link:
Don't forget to check back next month, when we will have another heap of fresh ideas for your social media.