November Social Media Ideas
If you're looking for content inspiration for your November social media, we have the solution! So, if your November content inspiration starts and ends with Guy Fawkes Night, then we are here to help you out of the slump, with a massive 109 ideas, complete with relevant hashtags, GIFs to download and graphics to customise and use – What more could you want!
Simply select a few days that work for your business; they can be serious, aimed at raising awareness around a particular issue, or humorous to create some engagement amongst your audience.  Feel free to be creative and to put your own spin on a day – there are no rules, so be brave and do what works for you.
Don't be afraid to think outside the box, either. These ideas are simply prompts to inspire your own creativity.
If you need any help in using these November social media ideas, then head over to our blog
So, within this blog, for every day of the month, you'll find at least one (often several!) social media ideas. We've included holidays, awareness days, both national and international, for you to use.  Why not use some of the days as the starting point for conversations with your followers?  Ask their opinions, ask questions, create polls…the possibilities are endless.
If you're looking to create quality content, but don't want to spend a whole heap of time doing it, then read on!
Here's what's included with these November Social Media Ideas:
A handy infographic containing key dates. Print it out and pin it to your notice board or share it to Pinterest and share the love!
An overview of the November social media ideas. I've included some relevant hashtags to use, as well as a brief explanation and alternatives, where possible, so you'll never be stuck with your social media content again!
Templates that you can repost on your own social media or use as inspiration to create your own.
.
November Social Media Ideas Infographic:
Included here is at least one National or International day for each of the days in the month, together with relevant hashtags to make using these in your social media a breeze.
November Social Media Ideas Day by Day
1st Go Cook for Your Pets Day – What do your pets eat? Is it standard, off-the-shelf food, or something a little more …ahem…refined? If you're a vet, a dog groomer, or otherwise affiliated with animals in some way, then make the most of today – Perhaps share some top tips on best practices on what to feed a pet? What should we avoid?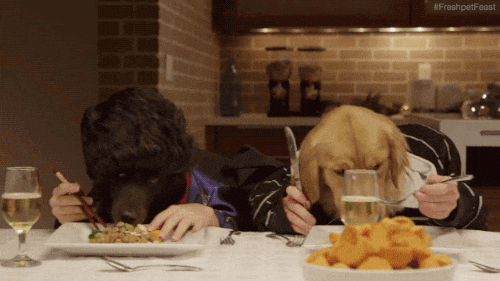 Also, World Vegan Day, Authors' Day, Vinegar Day, Scented Candle Day, Job Action Day
2nd Int. Day to End Impunity for Crimes Against Journalists, Day of the Dead, Devilled Egg Day.
3rd Cliché Day – Are you giving 110%? Are you singing from the same hymn sheet? Seeing the bigger picture? … I could go on.

Also, Smart Home Day, Jellyfish Day, Stress Awareness Day, Sandwich Day
4th Use Your Common-Sense Day – We tend to think of common sense as being the most basic of thoughts; something that we should automatically "know" is right or wrong, but when was the last time that common sense seemed to totally desert you? I may or may not have recently put foil in the microwave… Just saying.
Also, Diwali, Men Make Dinner Day, Project Management Day, Candy Day
5th Fountain Pen Day – Do you own a fountain pen? Are you filled with horror at the prospect of writing with one, after years of inky fingers ats school?
Also, Love Your Red Hair Day, Love Your Lawyer Day, Guy Fawkes Night
6th Int. Day for Preventing the Exploitation of the Environment in War & Armed Conflict – When we think of the devastation brought about by war, we don't often focus on the environmental toll – things like waterways being polluted, crops being destroyed, soils poisoned, and animals killed.  For more information, follow this link to the official UN page.
Also, Nachos Day, Numbat Day, Saxophone Day
7th Hug A Bear Day – Of course, this is not advocating that you head out into the wilds and find a real bear to hug, this is all about the teddy. Whilst most people know that the origins of the teddy date back to Theodore Roosevelt, did you know that there is evidence of soft toys dating back to Ancient Egypt? No, me neither. Anyway, here are some interesting facts about teddy bears, check them out.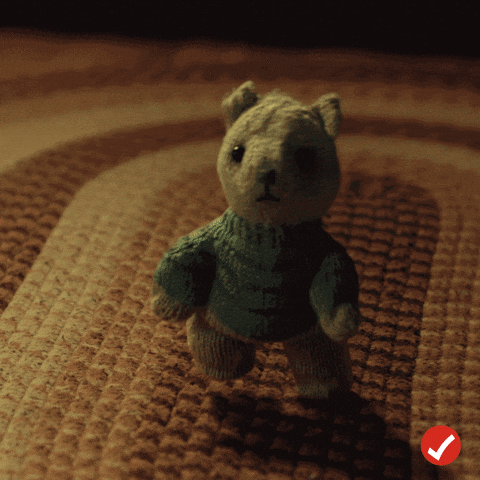 #HugABearDay
Also, Orphan Sunday
8th Int. Day of Radiology, Tongue Twister Day, Cook Something Bold & Pungent Day
9th Chaos Never Dies Day – Whilst we all long for more time, less stress, more calm, less bustle, in reality, our lives don't work like that. Today is about making the most of now and embracing the here ad now (chaos and all)
Also, World Freedom Day
10th Forget-Me-Not-Day – Symbolising true love and respect, these little flowers pack a hefty historical punch, all of which you can read here, courtesy of Petalrepublic.com.
Also, Vanilla Cupcake Day, World Science Day for Peace & Development
11th Armistice Day, Origami Day, Sundae Day, Social Enterprise Day
12th Fancy Rat & Mouse Day – Apparently, "Fancy" rodents are the domesticated versions of the wild creatures that most of us try and steer clear of. Domesticated rats and mice are said to be very intelligent and to make ideal pets for children. I'll pass, thanks.
Also, Chicken Soup for the Soul Day, Happy Hour Day, Pneumonia Day
13th World Kindness Day – Time to "pay it forward" or to focus on the ways that we can all just be better human beings. As the saying goes, "Kindness costs nothing".
Also, Indian Pudding Day, Symphonic Metal Day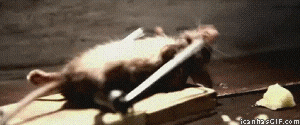 #KindnessDay
14th World Diabetes Day. Today is about raising awareness of this condition, as well as the importance of regular health checks. For more information, head here to the World Diabetes Day website.
Also, Pickle Day, Spicy Guacamole Day, Loosen Up, Lighten Up Day
15th I Love to Write Day – Time to let your creativity flow and get your thoughts on paper. Have you always longed to write a book, or poetry, but never got around to it? Today's the day to start!
Also, Clean Out Your Refrigerator Day, Philanthropy Day, Bundt Cake Day

#ILovetoWriteDay
16th Entrepreneurs' Day This day falls on the last day of Global Entrepreneurs week, during Entrepreneurs' month and is the perfect day for shouting out those business people who have inspired us, helped us, or even, highlighting our own story.
Also, Int. Day of Tolerance, Clarinet Day, Button Day
17th Homemade Bread Day – With sourdough and banana bread becoming the go-tos during lockdown, have you carried on baking your own bread, or is it back to the supermarket, quick-smart?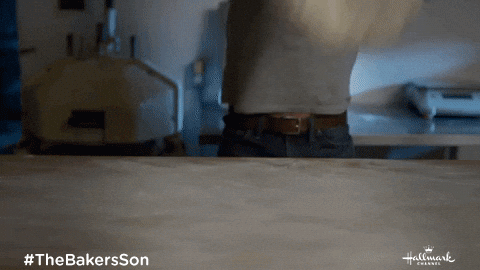 Also, Unfriend Day, World Prematurity Day, Take A Hike Day
18th Occult Day, Mickey Mouse Day, Use Less Stuff Day, Beaujolais Nouveau Day
19th Int. Men's Day – According to the WHO, suicide is the number one killer of men under the age of 45. International Men's Day seeks to raise awareness about mental health issues in men, and to encourage men to open up and communicate with others.
Also, World Toilet Day, Have a Bad Day Day, Play Monopoly Day

#MensDay
20th Name Your PC Day – I'm not sure we need this day. I've found quite a few names for my PC, usually when it starts an update right before a Zoom call …
Also, Universal Children's Day, Peanut Butter Fudge Day, Absurdity Day
21st World Hello Day – Sounds obvious, but today s all about the "Hello", or taking time to simply greet people and to recognise how important simple communication is in our lives.
Also, World Television Day, Red Mitten Day, False Confession Day
22nd Go for A Ride Day – Today is about getting out and about – easier said than done after the year we've had, but if time/money etc was no consideration, where would your trip take you?
Also, Cranberry Relish Day
23rd Love Your Diary Day – What's your chosen way to record the day's appointments. Are you old-skool, relying on paper and pen, or do you keep everything digitally? Are you a combination of the two? I'm in awe of those people who keep a beautifully created diary, using coloured pens to block out time and filling it with doodles etc. My diary looks more like that of a 5 year-old…
Also, Espresso Day, Fibonacci Day, Cashew Day
24th Celebrate Your Unique Talent Day – We all have some talent that is unique to us. It's time to celebrate that gift and your uniqueness!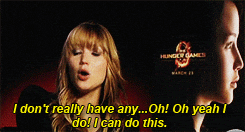 25th Int. Day of the Elimination of Violence Against Women – The UN reports that, since the outbreak of Covid-19, all types of violence against women, but particularly domestic violence has intensified. You can join the campaign to raise awareness by visiting the UN website here
26th National Cake Day – Has there ever been a situation that a slice of cake and a nice cup of tea hasn't helped?
Also, Buy Nothing Day, Flossing Day
27th Small Business Saturday – Sat right, plum in the middle of Black Friday and Cyber Monday, why not make this a weekend to celebrate small businesses everywhere?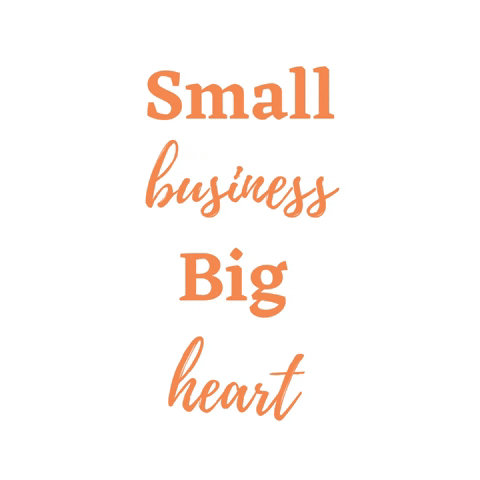 Also, Pins & Needles Day
28th French Toast Day, Aura Awareness Day
29th Cyber Monday
30th Computer Security Day – When did you last audit your device security? Are you guilty of using the same password across multiple sites? As fraudsters employ increasingly sophisticated tactics to steal our data, today is an important reminder to regularly check all your devices.
Also, Mousse Day, Stay Home Because You're Well Day, Mason Jar Day
November Social Media Ideas – November is also:
Epilepsy Awareness Month

Manatee Awareness Month

Pomegranate Month

Peanut Butter Lovers' Month

Novel Writing Month

World Vegan Month

Adoption Month

Movember
Struggling for ideas for your social media content?
Download our FREE 30-day content planner.  A social media planner which gives you a full 30-days of content suggestions, which you can customise to fit your own needs.
A post planner template with varied content for every day of the month, allowing you to build your audience and encourage that all-important engagement.
This planner will save you hours and ensure the correct ratio of post types to ensure your audience are entertained, inspired, educated, and encouraged to visit often!
To download your FREE copy, follow this link:
Don't forget to check back next month, when we will have another heap of fresh ideas for your social media.