112 May Social Media Ideas
May is here and so is your monthly content inspiration. This month we have collated a massive 112 May social media idea for you, aimed at making your content creation a walk in the park.  Of course, you can use the ideas, GIFs, and graphics as they are, but you're also free to adapt them and put your own spin on them.  Simply select a few days from our list – maybe some serious, some more humorous, and away you go!  What will resonate with your audience?  What are the topics that they can relate to and that will lead to that all-important engagement?
How you interpret one Awareness Day might be different from someone else's view, but that's where you get to show your personality, so be brave and go with whatever works for you.
So, within this blog, for every day of May, you'll find at least one (often several!) social media ideas. We've included holidays, awareness days, both national and international, for you to use.  Why not use some of the days as the starting point for conversations with your followers?  Ask their opinions, ask questions, create polls…the possibilities are endless.
As usual, we have included some GIFs and Canva templates for you to copy and use. You can simply download the templates and customise them with your branding and style.  Simple!
If you're not sure how to use these May social media ideas to your advantage, then check out our blog post on using awareness days here.
If you're looking to create quality content, but don't want to spend a whole heap of time doing it, then read on!
This is what's included with these May Social Media Ideas:
A handy infographic containing key dates. Print it out and pin it to your notice board or share it to Pinterest and share the love!
An overview of the May social media ideas. We've included relevant hashtags to use, as well as a brief explanation and alternatives, where possible, so you'll never be stuck with your May social media content again!
Templates that you can repost on your own social media or use as inspiration to create your own. You're also free to amend any of the provided templates to fit your own branding and style.
May Social Media Ideas Infographic:
Feel free to save this and share on your own social media, or pin to your notice board for easy reference!
May Social Media Ideas Day by Day
1st Executive Coaching Day – This is the perfect opportunity to give a shout-out to any coach you've worked within your business and that has facilitated a positive change in your workplace.  If you're a coach, how about using today to showcase your services by sharing a case study of how you helped a client with a particular issue they were facing? If you don't currently use a coach in your business, how about sowing some seeds of positive change by asking your audience for recommendations?
Also, Comic Book Day, Therapeutic Massage Awareness Day
2nd World Laughter Day. It's time to raise awareness of the healing benefits of laughter.  What makes you laugh?  When was the last time you had a really good laugh? Why not ask your audience to share a joke or a funny situation they've found themselves in?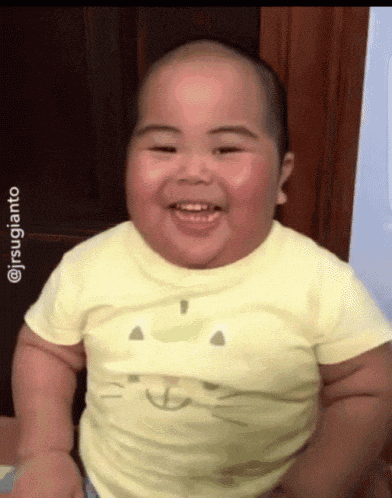 Also, World Tuna Day. Baby Day
3rd There are so many great options for today – but let's focus our attention on Paranormal Day. Created in 2013 to prompt us to give thought to the unexplained within our universe, this is a great day to quiz your audience.  Have they ever seen a ghost? What's their favourite scary movie? Do they believe in life on other planets?  This is sure to get some great engagement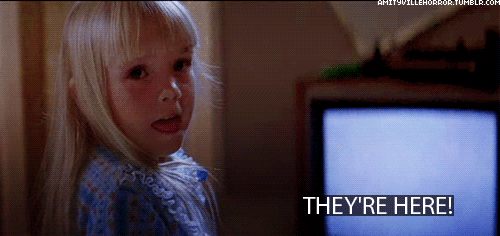 Also, Lemonade Day, Garden Meditation Day, Lumpy Rug Day, Two Different Coloured Shoes Day
4th May Poem on Your Pillow Day – What a sweet idea.  Created by tweetspeakpoetry.com the idea behind today is that you leave a small poem on the pillow of your partner, friend, or child. The website has a host of poems that you can print out, so check it out.
Also, Int. Firefighters Day, World Asthma Day, Star Wars Day, Teacher Appreciation Day, renewal Day, Petite and Proud Day
5th Int. Day of The Midwife.  Where would we be without these wonderful men and women? Did you know that in order to be a midwife in ancient Greece, you had to have given birth yourself, making it an exclusively female practice?
Also, Cartoonists Day, Nail Day, World Maths Day
6th Int. No Diet Day - Hurrah! Today is about more than eating what you want, it's about accepting our bodies as the fantastic machines that they are.  It's also a great opportunity to ask your audience to reframe any negative thoughts and associations they have with their bodies into positives and focus on the things they love about themselves instead.
Also, Nat. Day of Reason, Password Day, Beverage Day, No Homework Day
7th Nat. Roast Leg of Lamb Day If you're salivating over the thought of this, then check out this website for 9 things you didn't know about Lamb.
Also, Cosmopolitan Day, Military Spouse Appreciation Day, Public Gardens Day
8th #Windmill Day
Also, No Socks Day, World Fair Trade Day
9th Moscato Day.  Did you know that the grapes used in Moscato have been in use since Renaissance times?
Also, Europe Day, Lost Sock Memorial Day
10th Mother Ocean Day A day to celebrate the wonder of the water that surrounds us.  Also, a day to raise awareness of the need for conservation.  Here's a fun fact (that's also pretty mind-blowing) to share on your socials:

Also, World Lupus Day
11th Eat What You Want Day. A day to ditch the diet and do what the day says!  What would your ideal menu for the day be? Ice cream for breakfast? Cake for lunch? It doesn't matter if you dream of junk food, or lobster and caviar, today's the day to eat something that you truly enjoy.  Why not ask your audience for their earliest food memories?  Good or bad, this is sure to stir up some nostalgia!
Also, World Ego Awareness Day
12th Int. Nurses Day The heroes of the pandemic! With a different theme each year, the theme for 2021 is "Nurses: A voice to Lead". Find out more about this year's theme here
Also, ME/CGS & Fibromyalgia Int. Awareness Day, Receptionist's Day, Limerick Day
13th World Cocktail Day – What's your favourite cocktail?

Also, Nat. Apple Pie Day, Int. Hummus Day, Leprechaun Day
14th Chicken Dance Day. Okay, I'm going to come clean.; suggestions for today's day were a little thin on the ground. So, just in case you ever felt drawn to dance like a chicken (and who hasn't?) Here's a video to explain all – Enjoy.
15th Int. Day of Families. Proclaimed in 1993, the UN describes today as providing "an opportunity to promote awareness of issues relating to families and to increase the knowledge of the social, economic and demographic processes affecting families." With some startling facts about the concept of "families", visit the UN website for more information.
Also, Armed Forces Day, Learn to Swim Day, Int. Astronomy Day, Chocolate Chip Day
16th Freelance Heroes Day. Which Freelance Hero could you shout out today?  Maybe you work with several?  But now's the time to show your support for UK freelancers and the recovery of self-employed businesses people nationwide.  There's more information about this year's 3-day event, celebrating the 5-year anniversary of this day on the FH website
Also, Drawing Day, Biographers Day, Sea Monkey Day
17th Work from Home Day – I don't feel this is going to be celebrated much this year, after all, what else have we been doing recently? Maybe poll your audience as to who is looking forward to anything other than WFH?
Also, Pinot Grigio Day, Neurofibromatosis Awareness Day, Int. Day Against Homophobia, Transphobia and Biphobia
18th Visit Your Relatives Day. As the saying goes, you can choose your friends…" Here's a great quote from writer Anthony Brandt for you to share.
Also, No Dirty Dishes Day, Museum Day
19th Numeracy Day – Remember logarithms, sines, equations, and all that jazz? For some of us more mathematically challenged, they were the stuff of nightmares. However, today is about celebrating numbers and brushing up on those skills.  Think your maths is up to speed?  Try out these brainteasers for size.
20th Notebook Day – Who doesn't love a good notebook?  But are you an online or a more traditional paper notebook kind of person? As a self-confessed stationery addict, it has to be paper for me, with a side order of tech, of course.
Also Global Awareness Accessibility Day
21st Virtual Assistants Day – A day to celebrate those Ninjas of all things admin – the virtual assistant. Not sure what a VA can do for you?  Check out my blog post here.
Also, Int. Tea Day, National Waiters and Waitresses Day
22nd Sherlock Holmes Day – Time to hunt out your deerstalker and get sleuthing!
Also, World Goth Day
23rd World Turtle Day
Also, Lucky Penny Day
24th Int. Tiara Day – Time to channel your inner princess.  Check out this article by Vogue about the story behind the world's most expensive tiaras – drool!
Also, Brother's Day, Aviation Maintenance Technician Day, Escargot Day
25th Geek Pride Day – Hark back a few years and being a "geek" was frowned upon – It generally meant you had no friends, wore thick glasses, and preferred tinkering with tech, rather than anything too athletic.  How times have changed! Now, if you're geeky, it's time to be proud and let your geek flag fly! We all have a little "Inner Geek" – What are you geeky about?
26th Dracula Day
Also, Paper Airplane Day, Senior Health & Fitness Day
27th Sunscreen Day. As we in the UK hope that the summer is finally here and we might bare our ghost-like bodies a bit more, it's time to remember the importance of sunscreen.  How about clearing up some of the myths surrounding the use of sun protection for your audience? There's an article right here to share.
Also, World Product Day
28th Int. Amnesty International Day – The day to raise awareness of the world's downtrodden.  Here is a great quote from Nelson Mandela to share, "To Deny People Their Human Rights Is to Challenge Their Very Humanity."
Also, Int. Burger Day
29th Biscuit Day – What's your favourite biscuit?  Which ones would you relegate to the "Crumb Dungeon"?  Check out the Sunday Brunch Twitter account and have your say.
Also, Paper Clip Day, Put A Pillow on Your Fridge Day, Learn About Composting Day

30th World MS Day

Also, Mint Julep Day, Water A Flower Day
31st World No-Tobacco Day – Time to celebrate lung health by ditching tobacco for the day. If you're a smoker, what tips could your audience give you to kick the habit?  How about posting an online diary of your journey to a smoke-free status?
Also, Web Designer Day, Macaroon Day, Save Your Hearing Day
May Social Media Ideas – May is also…
Bladder Cancer Awareness Month
Better Speech and Hearing Month
Ehlers-Danlos Syndrome Awareness Month
Cystic Fibrosis Awareness Month
Military Appreciation Month
Deck Safety Month
Bike Month
Get Caught Reading Month
Golf Month
Hamburger Month
Photo Month
Barbecue Month
Would you like your content done for you?
You can grab my Smashing Social Media 365 Pack, with a full year's worth of content all ready for you!
What you get:
A 12-month editable social media planning calendar.
A PDF version for you to print off and pin on your noticeboard.
Daily prompts and suggestions to create engaging social media posts.
25 captions to spark inspiration and make publishing your posts a breeze.
National Holidays, Awareness Days and other "Special" Days (Some serious, some just downright fun!) for you to use as themes for your posts.
50 graphics illustrating these "Special" days to pep up your content.
25 quote-based graphics, to inspire you and your audience and designed to fit in, whatever your branding.
25 engagement graphics, to get your audience talking and encourage those conversations.
All 100 graphics are provided in both square and wide sizes for ease of use and to make them as versatile as possible.
Grab your copy here
Don't forget to check back next month, when we will have another heap of fresh ideas for your social media.