110 March Social Media Ideas
Spring is in the air and we in the UK are ever hopeful that better weather is on its way.  We're also approaching the end of the first quarter of the year and so, it's time to get planning your social media content.  As always, we have a whopping collection of March social media ideas right here waiting for you – to be precise, there are 110 different ideas that you can adapt and put your own spin on.  Don't be afraid, just select which days you want to highlight in your social media – maybe some serious ones, balanced with a few funny ones, too, and let your creativity shine!  How you interpret one Awareness Day might be different from someone else's view, but that's where you get to show your personality, so be brave and go with whatever works for you.
So, within this blog, for every day of the month, you'll find at least one (often several!) social media ideas. We've included holidays, awareness days, both national and international, for you to use.  Why not use some of the days as the starting point for conversations with your followers?  Ask their opinions, ask questions, create polls…the possibilities are endless.
As usual, we have included some GIFs and Canva templates for you to copy and use. You can simply download the templates and customise them with your branding and style.  Simple!
If you're not sure how to use these March social media ideas to your advantage, then check out our recent blog post on using awareness days here.
If you're looking to create quality content, but don't want to spend a whole heap of time doing it, then read on!
This is what's included with these March Social Media Ideas:
A handy infographic containing key dates. Print it out and pin it to your notice board or share it to Pinterest and share the love!
An overview of the March social media ideas. I've included some relevant hashtags to use, as well as a brief explanation and alternatives, where possible, so you'll never be stuck with your March social media content again!
Templates that you can repost in your own social media or use as inspiration to create your own. You're also free to amend any of the provided templates to fit your own branding and style.
March Social Media Ideas Infographic:
Included here is at least one National or International day for each of the days in March, together with some hashtags to make using these in your social media a breeze.
March Social Media Ideas Day by Day
1st Fun Facts About Names Day. Have you got royalty in your bloodline?  Who knows! Today is the day to research and share some fun facts about your name and perhaps discover some skeletons in your ancestral closet!
Also Pig Day, Wedding Planning Day, Barista Day
2nd National Old Stuff Day. Have you got an item at home that is just gathering dust?  Why not share an image on social media of how you have repurposed it?  Apparently, this doesn't include your spouse.  I checked.
Also, Banana Cream Pie Day, Dr Seuss Day, Return Borrowed Books Week, Read an E-Book week
3rd World Wildlife Day Today is all about raising awareness of flora and fauna around the world. You can find out more information and discover how you can get involved in saving endangered species here. #WorldWildlifeDay
Also, National Anthem Day, Registered Dietician Day, International Irish Whiskey Day
4th Grammar Day.  It might have been a while since you had an English lesson, but it's never too late to brush up on your grammar!
#GrammarDay
Also, Marching Band Day, Name Tag Day, Toy Soldier Day
5th Employee Appreciation Day.  A great opportunity to build your social media community by introducing your team to your audience. Introduce each member and explain the role they take and how valuable they are to the business as a whole
Also, Middle Name Pride Day, Dress in Blue Day, Absinthe Day, Salesperson Day
6th Dentist's Day, Hospitality Workers in Healthcare Day, Frozen Food Day, Endometriosis Week, World Orphan Week, British Pie Week
7th Be Heard Day. This is the day for all small business owners to ensure their voice is heard.  Maybe put a slant on this, by ensuring your customers are heard today.  What do they want to hear and what can you do to make their life easier?  Ask them or create a poll on the subject.
Also, Plant Power Day, Cereal Day,
8th International Women's Day. Make today about celebrating everything that women bring to the world.  This is a great excuse to get together with other female business owners in your area. Perhaps create a circle of "shoutouts" – Each member mentions one other in a post, so that everyone gets a mention (Don't forget to add an "@" before their name to tag them!) and post an image of their products, services or something related to their business – This is a great way to increase your brand awareness and collaborate with other small businesses.
Also, Proofreading Day, Procrastination Week
9th Organize Your Home Office Day.  This day goes beyond straightening your desk.  How about shredding unwanted paperwork, filing emails and giving it a deep clean?  Maybe share your top tip for being organized with your followers or ask for theirs.
Also, False Teeth Day, Get Over It Day, Panic Day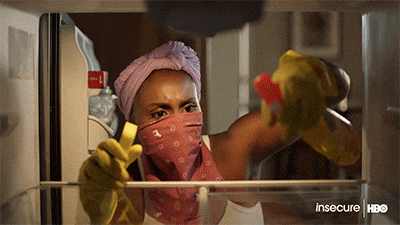 10th Day of Awesomeness.  Who are the unsung heroes in your life?  Isn't it about time you gave them a shout out?  You could also ask your followers to nominate someone awesome in their life and offer a small prize for the most awesome.
Also, Mario Day, International Wig Day
11th World Plumbing Day.  Where would we be without the plumbers of the world? After all, did you know If you have a leaky tap, and it drips at least twice per minute, you're wasting a GALLON of water each week? I rest my case.  You can find out all manner of interesting facts about plumbing here
Also, Kidney Day, Crufts
12th International Fanny Pack Day.  If you remember the 80s, you'll remember these.  But there is a serious side to this awareness day.  The idea is that you dig yours out of the back of your wardrobe (because you're bound to have held onto it, right?!), fill it with food and pass it out to those in need in your community.
Also, Plant a Flower Day, Baked Scallops Day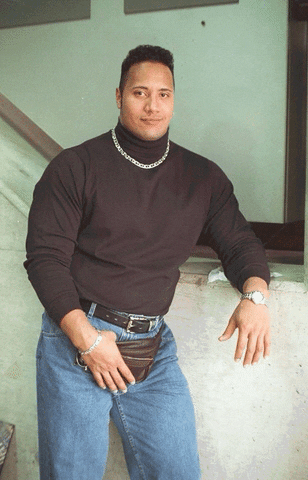 13th National No Smoking Day
Also, Ken Day, Genealogy Day
14th International Ask a Question Day.  Today's a great day to research some FAQs within your industry and to create a blog answering them.
Also, Mother's Day (UK), Science Education Day, Pi Day
15th World Speech Day.  The day to find your voice! Why not record a short video introducing yourself to your audience and explaining what you offer and to whom, then publish this on your social media? There are two hashtags you can use - #worldspeechday and #unexpectedvoices
16th St Urho's Day. Apparently, St Urho chased the grasshoppers out of Finland shouting at them, "Grasshoppers, Grasshoppers, Go to Hell!" and saved the wine vineyards from destruction, saving the grapes and the worker's jobs, all the while fortified by a winning combination of sour milk and fish soup. From this instance, he became a hero. So, there you go.
Also, Panda Day, Freedom of Information Day, No Selfies Day
17th St Patrick's Day.  Celebrated worldwide, this involves all things Irish, of course (But you knew that)
18th Companies That Care Day.  Have you worked for a company that went the extra mile for their staff? We often hear horror stories of organisations that fail drastically in this area, but we're perhaps not so quick to highlight those who make working life a joy.  Head here (http://companies-that-care.org/) to find 10 characteristics of socially responsible employers.  How do you measure up?
Also, Awkward Moments Day
19th World Sleep Day.  Remember your teenage years when you could happily sleep all day?  Yeah, me too. If you have difficulty getting a good night's sleep, then try this recipe for homemade aromatherapy sleep spray
Also, Poultry day, Chocolate Caramel Day, Client's Day, Int. Read to Me Day
20th World Storytelling Day.  What better activity on World Storytelling Day than to share your story with your audience.  Tell them about your wins, your challenges, everything that makes you, you. This will help them build trust with you which, as you'll know if you've read any of my blogs, is the key to a great buyer-seller relationship.
Also, Quilting Day, Proposal Day, Int. Day of Happiness
21st World Poetry Day.  What's your favourite piece of verse? The internet went crazy last year with Andrew Scott's recital of this poem by Derek Mahon in aid of Men Against Cancer Ireland.  Check it out
Also, Vermouth Day, Healthy Fats Day, International Day of Forests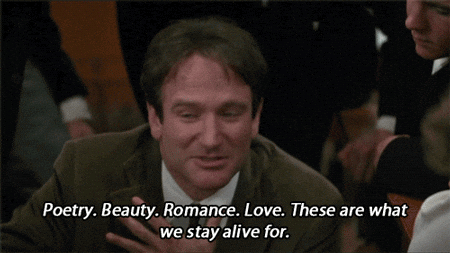 22nd World Water Day looks at the global issues surrounding access to clean, safe drinking water and sanitation.
Also, As Young As You Feel Day
23rd Puppy Day.  Who doesn't love the bundle of fun that is a puppy? Why not share a photo of your canine companion from when they were a pup and invite your followers to do the same?
Also, Atheist Day
24th Flatmate's Day, TB Day, Chocolate Covered Raisins Day
25th Tolkien Reading Day.  Whilst we're all familiar with The Lord of the Rings film trilogy, this day was set up to promote the entire works of Tolkien.
Also, Pecan Day, Waffle Day
26th Make Up Your Own Holiday Day - As you'll have noticed from this blog, there seems to be a day for just about everything.  If you've ever wanted to get in on the action and create YOUR day, then here's your chance!  Maybe open this up to your audience - What day would they create and why?
Also, Spinach Day, Nougat Day
27th Quirky Country Music Song Titles Day.  With actual titles like, "I'm So Miserable Without You, It's Just Like Having You Around" and "If the Phone Don't Ring, Baby, You'll Know It's Me" There's obviously a great need for this day.
Also, Spanish Paella Day, Int. Whisk(e)y Day, World Theatre Day
28th Daylight Saving begins.  Time to remind your followers that Spring is officially here (Yay!) but they lose an hour in bed (Boo!)
Also, Black Forest Cake Day, Something on a Stick Day, Neighbour Day
29th Niagara Falls Runs Dry Day. Those living close to the falls celebrate this day in 1848, when ice blockages caused rivers to run dry and Niagara Falls 3,160 tons of water per second came to a halt.
Also, Pay It Forward Day, Smoke and Mirrors Day, World Piano Day
30th Pencil Day. Who knew how amazing a stick of graphite encased in wood could be! Don't know the difference between a HB and a 2B? Check out this explanation of graphite grading here
Also Take a Walk in the Park Day, World Bipolar Day
31st World Backup Day. Time to remind your audience of the simple ways that they can secure their data and to back it up. Maybe create a poll asking when they last performed a backup and providing a link to this article on simple steps for small business security.
Also Int. Transgender Day of Visibility
March Social Media Ideas – March is also…
Endometriosis Awareness Month
Social Work Month
Rising Star Month
Hemophilia Awareness Month
Kidney Month
Peanut Month
Multiple Sclerosis Month
Nutrition Month
Craft Month
Umbrella Month
Still lacking inspiration?
You can grab my Smashing Social Media 365 Pack, with a full year's worth of content all ready for you!
What you get:
A 12-month editable social media planning calendar.
A PDF version for you to print off and pin on your noticeboard.
Daily prompts and suggestions to create engaging social media posts.
25 captions to spark inspiration and make publishing your posts a breeze.
National Holidays, Awareness Days and other "Special" Days (Some serious, some just downright fun!) for you to use as themes for your posts.
50 graphics illustrating these "Special" days to pep up your content.
25 quote-based graphics, to inspire you and your audience and designed to fit in, whatever your branding.
25 engagement graphics, to get your audience talking and encourage those conversations.
All 100 graphics are provided in both square and wide sizes for ease of use and to make them as versatile as possible.
Grab your copy here
Don't forget to check back next month, when we will have another heap of fresh ideas for your social media.