We're almost halfway through the year and it's time to plan June's social media.  To help you get started, we've curated 83 June social media ideas for you, complete with hashtags, Gifs to download and some graphics, too. Simply select a few days that work for your business; they can be serious, aimed at raising awareness around a particular issue, or humorous to create some engagement amongst your audience.  Feel free to be creative and to put your own spin on a day – there are no rules, so be brave and do what works for you.
If you need any help in using these June social media ideas, then head over to our blog.
So, within this June blog, for every day of the month, you'll find at least one (often several!) social media ideas. We've included holidays, awareness days, both national and international, for you to use.  Why not use some of the days as the starting point for conversations with your followers?  Ask their opinions, ask questions, create polls…the possibilities are endless.
If you're looking to create quality content, but don't want to spend a whole heap of time doing it, then read on!
This is what's included with these June Social Media Ideas:
A handy infographic containing key dates. Print it out and pin it to your notice board or share it to Pinterest and share the love!
An overview of the June social media ideas. I've included some relevant hashtags to use, as well as a brief explanation and alternatives, where possible, so you'll never be stuck with your social media content again!
Templates that you can repost in your own social media or use as inspiration to create your own.
June Social Media Ideas Infographic:
Feel free to save this and share on your own social media, or pin to your notice board for easy reference!
June Social Media Ideas Day by Day
1st Say Something Nice Day. Today is the day to recognise the power of words and to use them in a positive way.  Who could you tag in your social media and give them a virtual pat on the back? Maybe this is a great opportunity to encourage followers to leave a positive review on someone's social media? Remind them of the positive impact this can have on small businesses. Here's a nice graphic to encourage the right sentiment amongst your audience.
#SaySomethingNiceDay
Also, Go Barefoot Day, World Milk Day, Tabletop Day
2nd National Rocky Road Day.  Who doesn't love a sweet treat? Did you know the first Rocky Road cake was made in Australia in 1853? Apparently made from confectionery items that had been spoiled by their journey from Europe, mixed with nuts and low-quality chocolate. Yum! It's not looking quite so appetizing now, is it?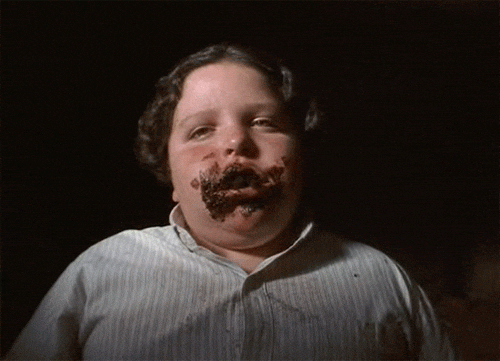 Also Parents Day, Global Running Day, Leave the Office Early Day
3rd Repeat Day. The day when we recognise and seek out those activities that we love so much that we want to do them again and again. This would be a great opportunity to create a poll or some popular activities and ask your audience, if they had to repeat one over and over, which would it be?
Also, National Egg Day, Insect Repellant Awareness Day, Chocolate Macaroon Day
4th Int. Day of Innocent Children, Victims of Aggression.  This UN – sponsored day recognises the pain suffered by children around the world who are the victims of physical, mental and emotional abuse.  More information can be found from the UN website here
Also, Hug Your Cat Day, National Fish & Chip Day, Doughnut Day
5th Coworking Day. Tag your coworkers and celebrate the collaboration, shared experiences and benefits to your business, as well as your general wellbeing, of coworking.
Also, World Environment Day, Sausage Roll Day, HIV Long-Term Survivors Day
6th National Yo-Yo Day, National Gardening Exercise Day, National Cancer Survivors' Day
7th National Chocolate Ice Cream Day. What can we say? Here are 15 totally random facts about ice cream to share with your audience.
Also, VCR Day, Thank God It's Monday Day, Love Island Day
8th Best Friends Day. Life just wouldn't be the same without them. But what makes your BFF so special? Tag them and explain why you value your friendship so much.

Also, World Oceans Day, Call Your Doctor Day, Upsy Daisy Day
9th Rosé Day. What could be better than a glass of Rosé? Why a cocktail made of Rosé of course! Check out this website for 12 cocktails to savour
10th Ball Point Pen Day. If ever there was an item that is totally taken for granted, it has to be the handy ball point pen. Invented by the Biro brothers in 1943, the humble biro was once a luxury item, available only to the rich.  How many have you got lurking in your bag, case or pocket?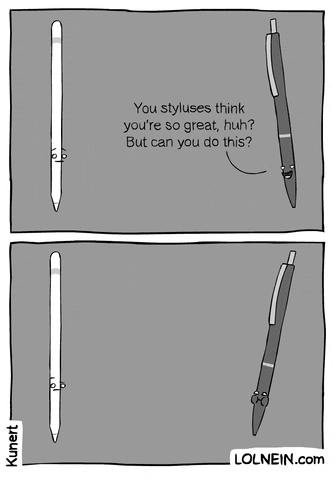 Also, Iced Tea Day, Farm Workers Day
11th Corn on the Cob Day, German Chocolate Cake Day
12th Red Rose Day. A great day for gardeners, florists, wedding organisers, venues and romantics to celebrate this, the romantic of all flowers.  Did you know that roses are believed to be 35 million years old, with over 30,000 varieties?
Also, World Day against Child Labour, Superman Day, World Gin Day, Int. Falafel Day
13th Sewing Machine Day. Sewing machines fill me with dread.  There, I've said it. It reminds me of tortuous sewing classes at school. But, if you're a crafter, then you'll want to celebrate this day. Here's a video with the whole history of the humble sewing machine all sewn up (see what I did there?)
14th Word Blood Donor Day. One of the most important public health events of the year, today encourages us all to get out and give!
Also, Flag Day, Cupcake Day, International Bath Day
15th Lobster Day. Although lobster is today considered a luxury food, before the mid 19th century, it was only eaten by servants and was often served up in prisons.  How times have changed! Want to see what a 50-year-old lobster looks like? Check out this video 
Also, Nature Photography Day, Beer Day Britain, World Elder Abuse Day
16th Arborist Appreciation Day.  One for the gardeners and horticulturalists, for sure.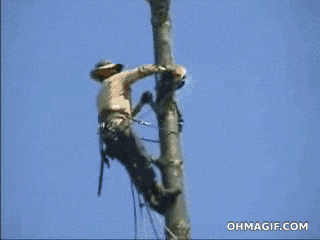 National Fudge Day, Int. Day of the African Child,
17th Eat Your Vegetables Day.  Is there anything better for our wellbeing (as well as our all-round smugness-factor) of growing our own veggies?  Today is all about making the most of our marrows, bigging-up our broccoli and serenading our salad (I'll stop now).
Also, Apple Strudel Day, Dump the Pump Day
18th Take Back the Lunchbreak Day. Another wellbeing day, this one focused on getting us away from our computers, stopping eating at our desks or skipping lunchtime completely.  How often do you sneak a sarnie at your desk?
Also, Autistic Pride Day, Int. Picnic Day
19th National Martini Day.  Who doesn't love a martini? That combination of vermouth and gin or vodka has been a popular tipple since the 1800s, would you believe, with famous fans including Ernest Hemingway, Clark Gable, Humphrey Bogart and, of course, James Bond? I like mine good and dirty, how about you? In case you're up to celebrate, here's a martini recipe using rose and lychee – Cheers!

Also, Surf Day, World Sickle Cell Awareness Day, Juggling Day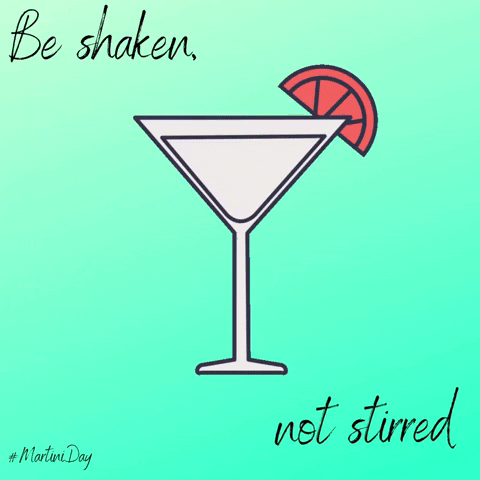 20th World Productivity Day. Who is it in your business who keeps you on track and helps you hit those targets?  Maybe a Virtual Assistant, an Accountant or maybe an online productivity tool.  It's time to give a shoutout to your team!
Also, Father's Day, Turkey Lovers' Day, Vanilla Milkshake Day, World Refugee Day.

21st World Music Day. What's on your playlist? Do you listen to music whilst you work or is it a distraction? Today's the day to rediscover some golden oldies or find some new favourites, courtesy of some recommendations from your audience.
Also, Selfie Day, World Motorcycle Day, Indigenous Peoples Day, Int. Day of Yoga
22nd Positive Media Day. Why not use today to share something positive with your audience? Maybe a positive or inspiring news story, an inspirational quote or perhaps a time when you have overcome adversity.  Today is about showing that, amongst the daily doom and gloom (and there's been plenty of that this year) the media can be a positive place, too.
Also, Chocolate Éclair Day, Onion Rings Day, World Rainforest Day.
23rd Women in Engineering Day. Aimed at raising the profile of women in engineering and to focus attention on the career opportunities in the industry for women and girls.
Also, Typewriter Day, Public Service Day
24th Upcycling Day. Throw away less, recycle more is the message of the day.  Encourage your followers to share photos of items that they have given a new lease of life to – triumphs or disasters!
Also, St John's Day, Swim a Lap Day, Fairy Day.
25th Take Your Dog to Work Day.  Hasn't every day this past year seen all of us WFH'ers doing just this? Time to share photos of your canine co-workers. Missing a furry friend for your office?  Check out this quiz from Iams and discover which breed suits you best.
Also, Global Beatles Day, Day of the Seafarer
26th Int. Day Against Drug Abuse and Illicit Trafficking, Armed Forces Day UK
27th Sunglasses Day.  Don't you just hate those people who wear them at night? How about a poll asking your followers how many pairs they own, or if they're comfortable wearing them inside?

#SunglassesDay
Also, National PTSD Awareness Day.
28th Int. Body Piercing Day. Love them or hate them? The Guinness Record for body piercing is a shocking 4,225 times!
Also, Insurance Awareness Day, Please Take My Children to Work Day, Tapioca Day.
29th Camera Day.  How many of us own a camera, apart from the one included in our smartphone? What was the last photo you took?
Also, Int. Mud Day, World Industrial Design Day.
30th World Social Media Day.  Social media is a part of everyday life for us all (otherwise, why would you be reading this blog?!) so what could you do differently today? Maye create a video, an Instagram Reel or explore TikTok for your business.  Don't forget to talk about it on your other channels and ask for a follow!
Also, Meteor Watch Day.
June Social Media Ideas – June is also…
Pride Month
Care for Your Grandparents Month
Audiobook Month
PTSD Awareness Month
International Mud Month
Candy Month
Soul Food Month
Dairy Month
Camping Month
Would you like your content done for you?
Struggling for ideas for your social media content?
Download our FREE 30-day content planner.  A social media planner which gives you a full 30-days of content suggestions, which you can customise to fit your own needs.
A post planner template with varied content for every day of the month, allowing you to build your audience and encourage that all-important engagement.
This planner will save you hours and ensure the correct ratio of post types to ensure your audience are entertained, inspired, educated and encouraged to visit often!
To download your FREE copy, follow this link:
Don't forget to check back next month, when we will have another heap of fresh ideas for your social media.