Welcome to our run down of July Social Media Ideas to pep up your posts.  If ever there was an ideal month for food producers, retailers, and hospitality and catering establishments, then July is surely it!
Bursting with food awareness days, and a few around beverages, too, July is the perfect month to harness some of these content ideas to help get your message out there! For the rest of us non-foodies, there are still loads of days that you can incorporate in your social media to encourage engagement from your audience.
As always, we've done the hard work for you and given you a full month's worth of content ideas with these 104  July social media ideas. We've included, holidays, awareness days, both International and national days, as well as hashtags and suggestions on how to use them in your social media.
If you're not sure how to use Awareness Days to your advantage, then check out our blog post on this very subject here.
If you're looking to create quality content, but don't want to spend a whole heap of time doing it, then read on!
This is what's included with these July Social Media Ideas:
A handy infographic containing key dates. Print it out and pin it to your notice board or share it to Pinterest and share the love!
An overview of the July social media ideas. I've included relevant hashtags to use, as well as a brief explanation and alternatives, where possible, so you'll never be stuck with your social media content again!
Templates that you can repost in your own social media or use as inspiration to create your own. You're also free to amend any of the provided templates to fit your own branding and style.
July Social Media Ideas Infographic:
Feel free to save this and share on your own social media, or pin to your notice board for easy reference!
July Social Media Ideas Day by Day
1st – Joke Day. This is a great day for encouraging some engagement from your followers by asking them to share their favourite joke. We know that the key to a great joke is all in the delivery, so why not record a video of your favourite dad-joke and share to your channels?
#JokeDay
2nd July – World UFO Day – "The truth is out there" … Whether you're a believer or not, today is the day to celebrate little green men and all things extra-terrestrial.  What's your favourite sci-fi film?
#UFODay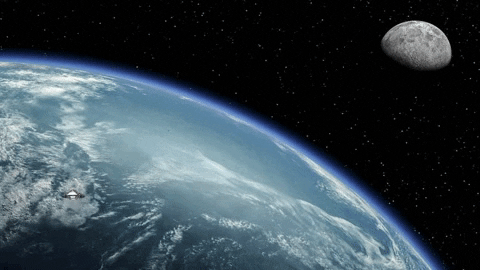 Also, I Forgot Day, Anisette Day
3rd July - Compliment Your Mirror Day – A day to remind yourself of just how amazing you are! We all have those bad hair days, or days when we just don't feel our best.  Today is the day to focus on loving ourselves a bit more. What is one accomplishment that you could give yourselves a pat on the back for?
#ComplimentYourMirrorDay
Also, Int. Plastic Bag Free Day, Stay Out of the Sun Day
4th July – Independence from Meat Day – Could you live a meat-free life? Adopting a vegetarian or vegan lifestyle can be healthier, not to mention cheaper, but what other benefits are there to going meat-free? Who in your following is a died-in-the-wool carnivore, for whom today would be unthinkable?
#IndependenceFromMeatDay
Also, Jackfruit Day, Spareribs Day, Caesar Salad Day, Barbecue Day, Build a Scarecrow Day, American Independence Day
5th July – Apple Turnover Day –Like most yummy things, the apple turnover is thought to originate from 15th century France. St Calais, in the Sarthe region, was suffering from an epidemic.  A lady of the town supplied the people with flour and apples to relieve their suffering and the apple turnover was born. Who knew?
#AppleTurnoverDay
Also, Bikini Day, Mechanical Pencil Day, Great British Pea Week
6th July – Virtually Hug a Virtual Assistant Day. Virtual Assistants are the unsung hero of the workforce.  These freelance workers support business owners by undertaking the routine tasks that might otherwise languish on the bottom of their to-do list.  Do you use a VA? Check out this blog post to discover just some of the ways that a VA can support you.
#VirtuallyHugaVirtualAssistantDay
Also, International Kissing Day, Fried Chicken Day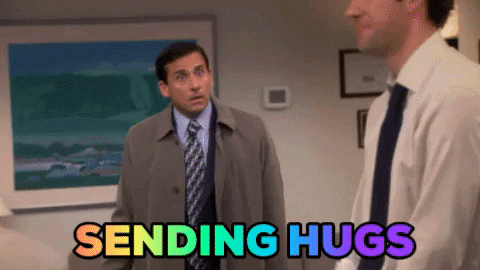 7th July – Tell the Truth Day – According to a book by M. Hirsch Goldberg, the average person lies 200 times each day – Yikes! Tell the Truth Day was created to get past all the lies we tell, whether whoppers or of the white variety, to create just one day of total transparency. Why not have some fun today and challenge your followers to a game of "Two truths and a lie"? How many will be able to identify the facts from the fiction in your statement?
#TellTheTruthDay
Also, Strawberry Sundae Day, Global Forgiveness Day, Chocolate Day, Macaroni Day
8th July – Chocolate with Almonds Day, Video Games Day
9th July – Sugar Cookie Day – What can I say about cookies?  We all know and love them, so how about a fun fact: In 2015, Pillsbury was given the world record for the most biscuits/cookies iced within 60 minutes. They enlisted the help of shoppers at the Mall of America, resulting in 1,169 sugar cookies being decorated.
So now you know!
#SugarCookieDay
Also, Kebab Day
10th July – Don't Step on a Bee Day. We know that the existence of the common bee lies in the balance, so what can you do to help to avoid extinction?  Well, I recently came across this amazing website, where you can buy "Bee Bombs", little bombs of wildflower seeds that you just throw onto your garden and let nature do its thing – check out the website here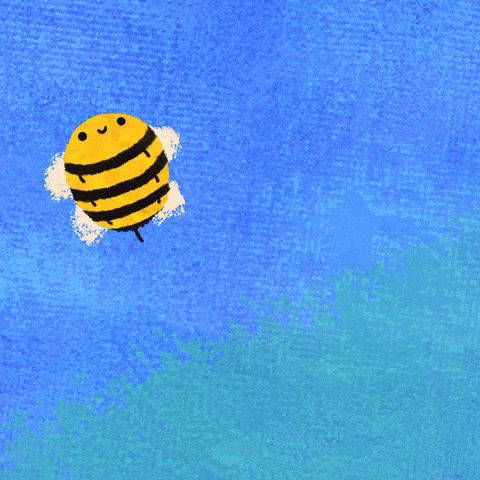 Also, Teddy Bear Picnic Day, Pina Colada Day
11th July – Blueberry Muffin Day, World Population Day, Mojito Day
12th July – New Conversations Day – Want to get on the bandwagon of a brand-new Awareness Day? Then New Conversations Day is for you!  You know those awkward conversations that usually revolve around the weather or last night's TV? Well, today offers the opportunity to do away with lacklustre conversation and, instead, to embark on meaningful conversation. What topics can you talk about today to create memorable conversations?
#NewConversationsDay
Also, Etch a Sketch Day
13th July – Embrace Your Geekiness Day – We all have a bit of inner geek lurking, don't we? (No? Just me, then) Today's the day to reveal your hidden obsession to the world and to be proud of it. Whether a Harry Potter nerd, Strat Trek geek, obsessed with computer games or Dungeons and Dragons is your thing, it's time to get your geek on. Need some help? Here's an anthem especially for you.
#EmbraceYourGeeknessDay
Also, International Rock Day, French Fries Day, Cow Appreciation Day
14th July – Pandemonium Day – Do you have trouble with organisation? Does your workspace ordinarily resemble a bomb site? Your home a place of wild abandon? Then today is for you, my friend! Today you have permission to throw "should do's" straight out of the window, to disrupt the everyday and live life dedicated to chaos.  Note to self: remember not to go too extreme; normal service has to be resumed tomorrow.  What's the one area where your audience would choose to rebel and create some pandemonium in?
#PandemoniumDay.
 Also, Shark Awareness Day, National Nude Day
15th July – World Youth Skills Day – Today is an ideal opportunity to highlight some of the young people in your immediate environment.  If you have young people in your team, how about introducing them to your audience and sharing what they have taught you? What do you wish you had known as a young person?
#WYSD2021
Also, Gummi Worm Day, Hot Dog Day, Pet Fire Safety Day.
16th July – Guinea Pig Appreciation Day, Corn Fritters Day, World Snake Day, Fresh Spinach Day.
17th July – World Emoji Day – What on earth did we do before we had a gallery of images with which to display our emotions?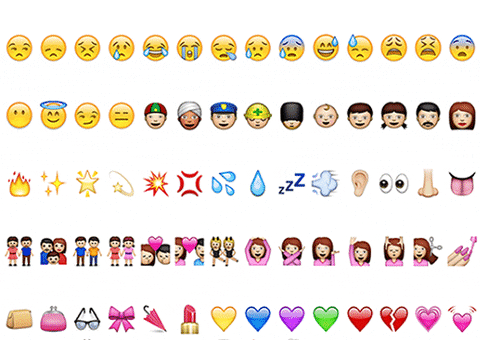 #EmojiDay
Also, Tattoo Day, Yellow Pig Day
18th July – Insurance Nerd Day – If you're in the insurance industry then today is all about getting yourself out there and educating your followers.  If you have a friend who is an insurance agent, how about tagging them and thanking them for their services?
#InsuranceNerdDay
Also, Caviar Day, Mandela Day, Ice Cream Day
19th July – Daiquiri Day – What a perfect excuse to enjoy a tipple on a hot Summer's Day.  All we in the UK need is the hot summer to go with the alcohol. Just saying.
#DaiquiriDay
20th July – Moon Day - "That's one small step for man, one giant leap for mankind." One of the most monumental days in modern history occurred on this day in 1969.
#MoonDay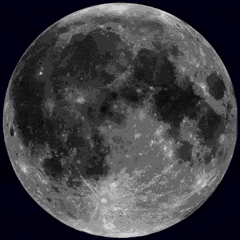 Also, Int. Chess Day, World Jump Day, Space Exploration Day
21st July – Junk Food Day – Okay, we all know it's bad for us. We all know we shouldn't eat it, but if you crave some fried chicken, a cheesy pizza, or a burger, then today is your permission to indulge.  As long as it's back to the healthier options tomorrow, that is! Here is a Canva template that you can customise with your question to your audience, or leave as is:
Also, Lamington Day
22nd July – Hammock Day, Crème Brulee Day, Mango Day
23rd July – Gorgeous Grandma Day – Today's the day to celebrate grannies everywhere.  Long may they prosper (and take the kids off our hands, sometimes, too) But, wider than that, why not take the opportunity to celebrate older women who show us that anything is possible. Check out this video of 10 inspirational women over 50 
Also, Vanilla Ice Cream Day, Int. Yada, Yada, Yada Day, Peanut Butter and Chocolate Day, Sprinkle Day
24th July – Tequila Day – Ariba, Ariba!  Tequila, like Champagne, Cognac and Bourbon can only be so-called if it originates from Mexico.  So important is the drink to Mexico, that in 2018 this day was officially recognise by the Mexican Government.  How do you take yours?  Not just for cocktails, you can use Tequila in a variety of sweet and savoury recipes.  Find out more here
Also, Drive-thru Day, Pioneer Day, Cousins Day
25th July – Parents Day – Time to celebrate the key role that our parents play in raising us as (assumable) decent human beings.
#ParentsDay
26th July – Holistic Therapy Day – When you're experiencing a physical or mental issue, where is your first port of call? Is it a trip to your GP or an alternative or complementary therapist?  With holistic alternatives to modern medicine being increasingly sought, maybe you visit your GP's surgery for a complementary or holistic treatment!
#HolisticTherapyDay
Also, All or Nothing Day, One Voice Day, Coffee Milk Shake Day, Aunt and Uncle Day
27th July – Walk on Stilts Day, Norfolk Day, Chicken Finger Day, Scotch Whisky Day
28th July – Milk Chocolate Day – Can you ever have too much chocolate? (Asking for a friend, of course) How can you celebrate today? Well, I would have thought it was obvious, personally.
#MilkChocolateDay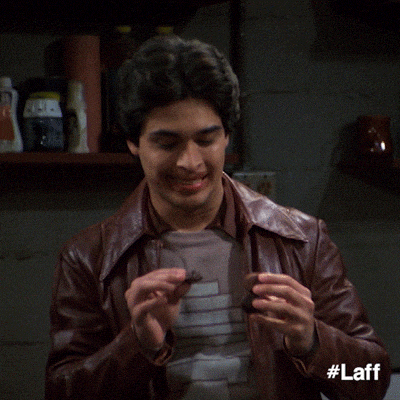 29th July – International Tiger Day - Wild tiger populations have declined by around 95% since the beginning of the 20th century. There are now estimated to be around 3,900 wild tigers. For some interesting facts about Tigers, check out this website 
Also, Rain Day, Lipstick Day, Intern Day
30th July – Paperback Book Day – With the increasing popularity of electronic reading devices, are paperbacks still relevant? How many do you own? Are there any books that you reread regularly…So many book-type questions and only one day to ask them. Here is a Canva graphic you can use to start the conversation:
Also, Talk in an Elevator Day, Int. Day of Friendship, Share A Hug Day
31st July – Uncommon Instrument Day – Do you play a weird and wonderful musical instrument? Perhaps, to take a different slant on the day, you use an obscure instrument in your daily life.  Could your audience identify its purpose? Today is the day to find out!
July Social Media Ideas – July is also…
Plastic Free July
Bank Accounts Bonus Month
World Watercolour Month
Cell Phone Courtesy Month
Independent Retailer Month
Horseradish Month
Ice Cream Month
Sarcoma Awareness Month
Would you like your content done for you?
Struggling for ideas for your social media content?
Download our FREE 30-day content planner.  A social media planner which gives you a full 30-days of content suggestions, which you can customise to fit your own needs.
A post planner template with varied content for every day of the month, allowing you to build your audience and encourage that all-important engagement.
This planner will save you hours and ensure the correct ratio of post types to ensure your audience are entertained, inspired, educated, and encouraged to visit often!
To download your FREE copy, follow this link:
Don't forget to check back next month, when we will have another heap of fresh ideas for your social media.