101 February Social Media Ideas
Is your social media flagging after the festive flurry of December and January? Never fear, we have created a whopping 101 February social media ideas for you!
This blog contains a whole month's worth of content inspiration with at least one idea for every day of February.  We've included holidays, awareness days, both national and international, for you to use in your social media this month.  Why not use some of the days as the starting point for conversations with your followers?  Ask their opinions, ask questions, create polls…the possibilities are endless.
As usual, we have included some GIFs and Canva templates for you to copy and use. You can simply download the templates and customise them with your branding and style.  Simple!
If you're not sure how to use Awareness Days to your advantage, then check out our recent blog post on this very subject here.
If you're looking to create quality content, but don't want to spend a whole heap of time doing it, then read on!
This is what's included with these February Social Media Ideas:
A handy infographic containing key dates. Print it out and pin it to your notice board or share it to Pinterest and share the love!
An overview of the February social media ideas. I've included some relevant hashtags to use, as well as a brief explanation and alternatives, where possible, so you'll never be stuck with your February social media content again!
Templates that you can repost in your own social media or use as inspiration to create your own. You're also free to amend any of the provided templates to fit your own branding and style.
February Social Media Ideas Infographic:
Included here is at least one National or International day for each of the days in February, together with some hashtags to make using these in your social media a breeze.
February Social Media Ideas Day by Day
1st World Read Aloud Day – It's hard to believe that The National Literacy Trust estimates that 5.1 million UK adults are functionally illiterate. World Read Aloud Day raise awareness of this.  What better way to celebrate the day than to ask your followers what their favourite childhood book was?  #ReadAloudDay
Also, Sexual Abuse & Sexual Violence Awareness Week, National Heart Month, Baked Alaska Day

2nd World Wetlands Day.  A great excuse to not only enjoy the great outdoors by visiting your local wetlands, but also to appreciate the environment as a whole.
#WetlandsDay
Also, Groundhog Day
3rd Golden Retriever Day.  Popular as a disability assistance dog, hunting dog and search and rescue dog. Today's the day to celebrate this loving, amenable and popular dog.
#GoldenRetrieverDay
Also Carrot Cake Day, Pride in Food Service Week
4th World Cancer Day. This day honours those who are fighting and those who have lost their fight against Cancer.  If you would like to get involved and lend your support, you can find more information on the official World Cancer Day website here
5th World Nutella Day.  As if we all needed a specific day to enjoy the deliciousness that is Nutella.  There's even a website for die-hard fans where you can find recipe inspiration. Me? I simply spoon it out of the jar!
#NutellaDay
Also, Working Naked Day, Weatherpersons Day, National Wear Red Day
6th Int. Day of Zero Tolerance for Female Genital Mutilation Day.  The UN estimates there are 4.1 million girls around the world at risk of undergoing FGM. You can read about the work that the UN is undertaking to make FGM a thing of the past here
#EndFGM
Also, Six Nations Rugby Starts, National Frozen Yoghurt Day
7th Yorkshire Pudding Day.  Is a roast even a roast without a Yorkshire pudding? Legend has it that cooks in the North of England began making use of the fat from the dripping pan to cook a batter pudding alongside the roasting meat.  In 1737, the first recipe for "dripping pudding" was published and the rest, as they say, is history.  Here's a recipe from Yorkshire's own, James Martin.
Also, Superbowl Saturday, Send a Card to a Friend Day, Time to Talk Day, Wave All Your Fingers at a Neighbour Day
8th Clean Out Your Computer Day.  When was the last time you gave your computer some TLC? You don't have to be a tech wizard to make the most of this day.  How about filing your emails, clearing out old files you no longer need or reviewing your contacts?
Also, Opera Day
9th National Toothache Day.  Why on earth there is a day to celebrate this, I have no idea!  Make of it what you will.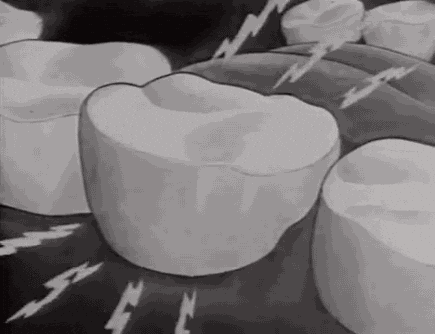 Also, Safer Internet Day
10th Umbrella Day. Where would we be without this little device?  The oldest recorded umbrella appeared in 21 AD in Ancient China.  If you just can't get enough umbrella facts, then head over to this article and knock yourself out!
Also, Plimsoll Day, Cream Cheese Brownie Day
11th Int'l Day of Women & Girls in Science.  At present, less than 30% of researchers worldwide are women.  This day, recognised by the UN, aims to encourage gender equality in STEM subjects. Find out more here
12th Chinese New Year. "Xin nian kuai le!" 2021 is the year of the Ox.  Why not wish your followers a Happy Chinese New Year with this Canva template?
Also, Sexual & Reproductive Health Awareness Day, Red Hand Day, Pro Sports Wives Day
13th Employee Legal Awareness Day. Established by Australian lawyer, Paul Brennan, with the aim of highlighting the importance of legal education for employees and small businesses and reduce their risk of legal problems. Perhaps you could invite a local lawyer to collaborate with you on a short video that you could then use on your socials or create a blog post from?
#EmployeeLegalAwarenessDay
Also, National Tortellini Day, Get a Different Name Day, Madly in Love with Me Day, World Radio Day
14th Valentine's Day.  Possibly the best-known (and most commercially exploited) day of the year! If you want to mark the day on your socials, why not look for an alternative angle?  Perhaps self-care, because if we cannot love ourselves, how can we expect others to love us?  This Canva template has been created to echo that sentiment.
Also, Marriage Day, Ferris Wheel Day, Donor Day, Cream-Filled Chocolates Day, International Book Giving Day
15th Singles Awareness Day.  It always seems a little ironic to me that this day follows the "Day of love".  This is the day to celebrate the benefits and advantages of being single.  Maybe ask your followers for their input on this? In honour of this day, here is the Queen of Singledom, Bridget Jones, in her own inimitable style – Check this video out!
Also, Int. Childhood Cancer Day, Hippo Day
16th Innovation Day.  Do you have a new product or service to launch?  Why not celebrate it today; the day when we celebrate the inventors, the innovators amongst us.
#InnovationDay
Also, National Almond Day, Do A Grouch A Favour Day
17th Random Acts of Kindness Day. It's the small acts that make the biggest impact. Random Acts of Kindness Day encourages us to both think of small actions that could positively impact others and to be grateful for the kindness that others show towards us.
#RandomActsOfKindnessDay
18th National Drink Wine Day.  As if any of us need an excuse! How about sharing this GIF from Lorraine Nam?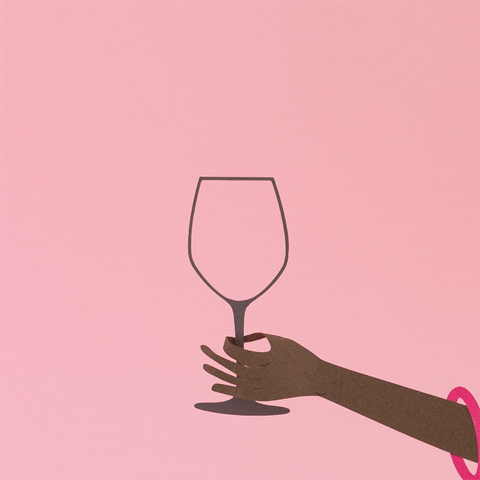 19th Chocolate Mint Day.  Whilst the ancient Greeks and Roman valued mint as a digestive aid, mint didn't find its way into confectionery until the 1920s. I, personally, will be forever grateful that it did.
#ChocolateMintDay
Also, London Fashion Week, Int. Tug of War Day, Nest Box Week
20th Love Your Pet Day.  We are a nation of pet lovers, so why not take the opportunity to post an amusing picture of your pet and to encourage your followers to do the same?
Also, Real Bread week
21st Int. Mother Language Day.  Announced by UNESCO in 1999, this day celebrates cultural diversity.  In the words of Nelson Mandela, "If you talk to a man in a language he understands, that goes to his head. If you talk to him in his language, that goes to his heart."
#MotherLanguageDay
Also, National Sticky Bun Day
22nd Single Task Day.  Forget multi-tasking, today is the day to get things done, one at a time.
#SingleTaskingDay.
23rd Int. Dog Biscuit Appreciation Day.  How about making your dog a homemade treat to mark this day?  Here's a great recipe selection – Enjoy!
Also, Play Tennis Day, Banana Bread Day
24th Pink Day. Wear Something Pink today and take a stand against bullying.
#PinkDay
Also, National Tortilla Chip Day, World Bartender Day
25th Digital Learning Day. Today celebrates the use of digital technology in learning.
#DigitalLearningDay
Also, National Toast Day, Clam Chowder Day, Chili Day, Chocolate-Covered Peanuts Day

26th Tell a Fairy Tale Day.  Today is all about exploring myths and stories.  What is your favourite fairy tale and why?
#TellAFairyTaleDay
Also, Personal Chef Day, For Pete's Sake Day, Pistachio Day
27th Sword Swallowers Day. Definitely not one to try at home.  Especially if this fella is anything to go by!
Also, National Strawberry Day

28th Floral Design Day.  Today's the day for appreciating floral design as a unique and creative art form. If you're looking for some inspiration, check out these amazing displays.
Also, Public Sleeping Day, Rare Disease Day, Golden Globes
February Social Media Ideas – February is also…
Black History Month
Vegan Cuisine Month
Cherry Month
Bake for Family Fun Month
Bird-Feeding Month
Hot Breakfast Month
Library Lovers' Month
Has this whetted your appetite for more ideas?
You can grab my Smashing Social Media 365 Pack, with a full year's worth of content all ready for you!
What you get:
A 12-month editable social media planning calendar.
A PDF version for you to print off and pin on your noticeboard.
Daily prompts and suggestions to create engaging social media posts.
25 captions to spark inspiration and make publishing your posts a breeze.
National Holidays, Awareness Days and other "Special" Days (Some serious, some just downright fun!) for you to use as themes for your posts.
50 graphics illustrating these "Special" days to pep up your content.
25 quote-based graphics, to inspire you and your audience and designed to fit in, whatever your branding.
25 engagement graphics, to get your audience talking and encourage those conversations.
All 100 graphics are provided in both square and wide sizes for ease of use and to make them as versatile as possible.
Grab your copy here
Don't forget to check back next month, when we will have another heap of fresh ideas for your social media.