106 April Social Media Ideas
Are you ready to plan your April Social media content? Here, to make the job so much easier for you, are our April social media ideas. A full 106 ideas for you to adapt and put your own spin on! Some are serious, some are fun, but there are so many ways that you can use these April social media ideas to create engaging posts and ensure your audience come back for more!
How can you adapt them for YOUR business? If you're not sure, then take a look at our blog post on using awareness days.
Within this blog, you'll find a variety of ideas for each day of the month. Use the ideas as a starting point to engage with your audience – ask questions, create polls, share facts…the possibilities are endless.
We have included a relevant hashtag for each highlighted day and even created some handy graphics that you can download and use or adapt to suit your branding.  Don't forget the GIFs and month's infographic, that can also be saved and used!
Here's is what's included with these April social media ideas:
A handy infographic containing key dates. Print it out and pin it to your notice board or share it to Pinterest and share the love!
An overview of the April social media ideas, including relevant hashtags to use, as well as a brief explanation and alternatives, where possible, so you'll never be stuck with your Aprl social media content again!
Templates that you can repost in your own social media or use as inspiration to create your own. You're also free to amend any of the provided templates to fit your own branding and style.
April Social Media Ideas Infographic:
Feel free to save this and share on your own social media, or pin to your notice board for easy reference!
April Social Media Ideas Day by Day
1st Tell a Lie Day This is the one day of the year, when we get a free pass to…. well, let's call it stretch the truth.  Did you know the average person gets lied to around 10 times a day, and tells a lie on average 1.65 times in the same period? How about marking today with your followers by giving them a statement and asking them to come up with the most fantastic, unbelievable, faintly ridiculous answer they can?  Here's a nice quote you can download, too.
#TellALieDay
Also, April Fool's Day, National Child Abuse Prevention Month, Stress Awareness Month, Maundy Thursday
2nd Int. Children's Book Day – What was your favorite book as a child? Check out this list of all-time classics, see how many you had on your bookshelves and their current value…Wow!
#ChildrensBookDay
Also, Good Friday, World Autism Awareness Day
3rd Tangible Karma Day – Referenced across many different cultures, we're all familiar with the concept of "You reap what you sow" or "What goes around, comes around", in other words, the universal truth of the energy you put out into the world is what will come back to you. Tangible Karma Day was the idea of Amber Nicole Dilger and focuses on recycling and reusing by clearing out any items in your home that you no longer need and passing them on freely to others.  How about starting a thread on your social media, where your followers can showcase one item to donate to someone who has a greater need?
#TangibleKarmaDay
Also, Find a Rainbow Day, World Party Day, Fire walk Day, Pillow Fight Day
4th Carrot Day – Who knew there was a museum dedicated to carrots? It gets better, it's a virtual museum and you can check it out here (Check out the page on carrots as musical instruments; it's a personal favourite.)
#CarrotDay
Also, Easter Sunday, World Rat Day, Vitamin C Day
5th Hospital Admitting Clerks Day – The heroes of the Hospital, admin staff, we salute you!
#HospitalAdmittingClerksDay
Also, Deep Dish Pizza Day, Easter Monday,
6th Plan Your Epitaph Day – How could we let this day pass without sharing the epitaph of Mel Blanc, the voice of Bugs Bunny, Daffy Duck and Porky Pig, whose epitaph reads "That's All Folks"?  How would you like to live on in the memory of others?
#PlanYourEpitaphDay
Also, Int. Day of Sport for Development and Peace, World Table Tennis Day
7th World Health Day – Today celebrates the founding of the World Health Organization in 1950. Each year the WHO marks the day with a different theme.  This year is "Building a Fairer, Healthier World" aiming to highlight the disparity in levels of access to health services and healthier lives due to conditions in which people are born, grow, live, work and age. Check out the WHO website here for more information. Perhaps use this day to remind your followers to look after their own health and how a simple act like giving blood can improve the world's health. Do you give blood?
#HealthDay
Also, No Housework Day, Beaver Day, Day of Hope
8th Zoo Lovers Day- Although Zoos have fallen out of favour in recent times, you can still appreciate the beauty of all wild animals today.  Which jungle animal are you?  Take this quiz and find out!
#ZooLoversDay
Also, Int. Romani Day
9th Int. ASMR Day- ASMR is a massive and growing trend. In fact, there's more search interest on YouTube for ASMR than for "candy" or "chocolate." Odds are, however, you've never heard of it. In fact, the top-searched question about ASMR on Google is, "What is ASMR?" If you're still none the wiser, check out this video
#ASMRDay
Also, National Gin & Tonic Day, National Unicorn Day.

10th National Siblings Day- Time to celebrate that unique bond between brothers and sisters. You could ask followers for their best takes of when their siblings have got them in trouble or saved the day.  Or how about asking for family-themed films to watch or songs – why not create a Spotify playlist of sibling-themed tunes, there are loads out there if you think about it.
#SiblingDay
Also, Money Smart Week, Homeopathy Awareness Week, Grand National
11th World Parkinson's Disease Day- Today is all about raising awareness of this terrible disease.  To find out how you can get involved in the fight against Parkinson's Disease, to donate or just to educate yourself on the symptoms, visit the Parkinson's Care website here
#Parkinson'sDiseaseDay
Also, Pet Day

12th Deskfast Day.  The day when we celebrate the millions of us that eat breakfast at our desks. We all know that Breakfast is the most important meal of the day, yet 2.6 billion of us don't eat it.  Today's the day to remind your followers of the health benefits of a nutritious breakfast.  Why not ask for health breakfast ideas from them, or post your own suggestions? Check out the official Deskfast website for more ideas.
Also, Ramadan Starts, Int Day of Human Space Flight
13th Scrabble Day- Love it or Hate it?  Did you know Scrabble was first invented in 1929 as a form of entertainment during the Great Depression?
#ScrabbleDay
14th    Day of Pink – Today is the international day against bullying, discrimination, homophobia, transphobia and transmisogyny. The day aims to celebrate diversity by asking everyone to wear pink. Do your bit to raise awareness by sharing a post pointing to the website or by sharing this Canva graphic with your followers?
#DayofPink
15th World Art Day –UNESCO invites everyone to celebrate and promote the development and enjoyment of art today.  Who is your favourite artist?
16th Save The Elephant Day.  With both African and Indian elephants listed as endangered, how could you do your bit to raise awareness of their plight?
Also, World Voice Day
 
17th Haiku Poetry Day – Remember being taught this in Primary school and having to come up with your own five-seven-five verse? How about challenging your followers to create their own to describe their business?
Also, World Haemophilia Day
18th World Heritage Day.  Celebrate your cultural heritage, today.  Have you an interesting story concerning your heritage that you could share? Something about your culture that your followers may not know?
Also, Pet Owners Independence Day, Int. Day for Monuments and Sites
19th National Hanging Out Day (Laundry). Today is all about encouraging environmental awareness by hanging laundry out to dry rather than using tumble dryers.
#HangingOutDay
Also, National Garlic Day, MS Awareness Week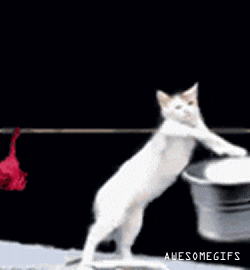 20th Lookalike Day – It's said we all have a doppelganger somewhere, but is there someone famous that you are often told you resemble? Ryan Reynolds? Jennifer Lopez? The Cookie Monster? Who do you look alike?
Also, Chinese Language Day, National Television Awards

21st National Tea Day- How do you drink yours?
#TeaDay
Also, Head and Neck Cancer Aware Week, World Creativity and Innovation Day
22nd Teach Children to Save Day.  A great opportunity if you're a Financial Planner or Adviser. What top tips could you share on teaching children the value of money and the importance of saving theirs?
#TeachYourChildrentoSaveDay
Also, Int. Earth Day, Thank You Thursday
23rd World Book Night – Do you regularly make time in your day to get lost in a book? Today aims to raise awareness of the benefits to health and wellbeing of devoting a little time each day to reading.  Check out the website for free social media resources
#BookNight.
Also, St George's Day, English Language Day
24th Sense of Smell Day – What's your favourite smell? Coffee? Freshly mown grass?
Also, World Day for Laboratory Animals, World Meningitis Day, Int. Sculpture Day
25th – Financial Independence Awareness Day. We all love the sound of it, but many of us don't know how to truly attain it. What tips can you share to lead to greater financial independence?
#FinancialIndependenceAwarenessDay
Also, ANZAC Day (Australia), World Malaria Day
26th Get Organised Day – Filing cabinets, email inboxes, even desk or bedroom drawers…what about that "junk drawer" in the kitchen that we all seem to have – Today's the day to take some time to implement some changes and become more organized.  Which area of your life could do with some sorting?
Also, World Intellectual Property Day, National Richter Scale Day, Burlesque Day

27th Tell A Story Day – Time to share YOUR story.  How and why did you set up in business? What are 5 Fun Facts you could share with your audience to help them build the know, like and trust in you and your brand?
#TellaStoryDay
Here's a handy Canva graphic that we've created for you.  Feel free to save it and use in your social media.
28th Pay It Forward Day – Remember the last time someone unexpectedly did something kind for you?  A random act that made your day just a little bit better.  Now's the time to pay it forward.  What could you do today that would make a small difference to someone else's life? What an amazing ripple effect we could create if we were all to observe this day and #payitforward
Also, Day for Safety and Health at Work, Denim Day
29th World Wish Day – What will you wish for? 

Also, Int. Dance Day, Day of Remembrance for all Victims of Chemical Warfare
30th Oatmeal Cookie Day – What's not to celebrate, we ask?! Let's celebrate the healthy attributes, versatility and all-round yumminess of oats.  Here's a recipe in case you're feeling peckish!
#OatmealCookieDay
Also, Int. Jazz Day, Honesty Day
April Social Media Ideas – April is also…
Poetic Earth Month

Stress Awareness Month

Active Dog Month

Poetry Month

Couple Appreciation

Appreciation Month

Decorating Month

Straw Hat Month

Garden Month

Month of the Military Child

Autism Awareness Month

Adopt A Ferret Month
Still lacking inspiration?
You can grab my Smashing Social Media 365 Pack, with a full year's worth of content all ready for you!
What you get:
A 12-month editable social media planning calendar.
A PDF version for you to print off and pin on your noticeboard.
Daily prompts and suggestions to create engaging social media posts.
25 captions to spark inspiration and make publishing your posts a breeze.
National Holidays, Awareness Days and other "Special" Days (Some serious, some just downright fun!) for you to use as themes for your posts.
50 graphics illustrating these "Special" days to pep up your content.
25 quote-based graphics, to inspire you and your audience and designed to fit in, whatever your branding.
25 engagement graphics, to get your audience talking and encourage those conversations.
All 100 graphics are provided in both square and wide sizes for ease of use and to make them as versatile as possible.
Grab your copy here
Don't forget to check back next month, when we will have another heap of fresh ideas for your social media.